Extracurricular activities on campus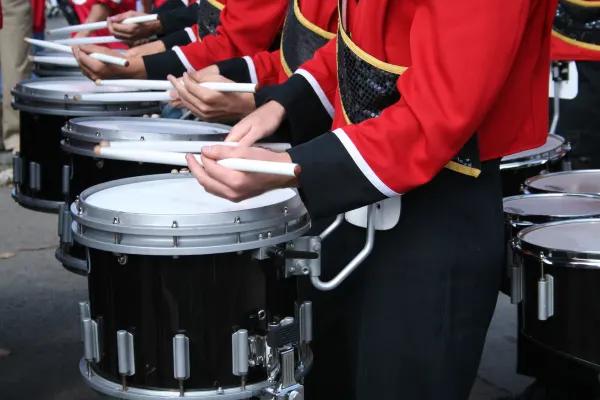 While it is important to study hard at college, there is far more to campus life than the hard seats in the library and the coffee machine in the cafeteria. College is the perfect place to explore new avenues and meet people. Experimenting with different activities (within reason) can lead to self discovery and personal development.
Many students focus on extracurricular activities in high school to improve their college application and then drop these activities once they have been accepted. Yet, continuing with these activities can help with the transition into college by finding a new peer group who share your passions. So if your high school years were spent in the debate team, think about signing up for the college team to continue developing your debating prowess and to meet some new people.
Research suggests that extracurriculars are correlated with better academic achievement. Students who regularly participate in extracurricular activities tend to receive better grades and test results. As such, extracurriculars can be viewed as an extension of the library as well as a chance to blow off steam.
Extracurriculars can also benefit your future career by providing soft skills and experience related to your field of interest. Potential employers will likely be impressed if a student excelled as part of a college team or had the confidence to stand on a stage and sing. Such activities distinguish a job candidate from the competition and create a picture of the type of employee an applicant might be.
To give you an idea of the types of activities on offer and which might be most suitable, here are some of the possibilities.
When you think of college sports you probably imagine varsity athletes representing their college in packed arenas. But there are also opportunities for students who simply want to meet new people and stay in shape. For example, Brown University has more than 4,100 sporting participants across their campus. Alongside the more typical offerings, like football, soccer, athletics, wrestling, there are lesser-known sports such as frisbee or disc golf. Join an intramural team, where students play against other teams from their college, for the opportunity to meet both your team mates and members of the opposition.
Award-winning actor Morgan Freeman once said: "When I was a teenager I began to settle into school because I'd discovered activities that interested me: music and theater." Even for those not aiming for an Oscar, investing time in theater and the arts is never a waste of time.  If you lack the stomach for performance, you can volunteer to help out behind the scenes. Troupes are always looking for students interested in lighting, sound, and wardrobe.
Students who prefer music to theatre might like to get involved with the campus music scene.
Students who prefer music to theatre might like to get involved with the campus music scene. They can join the band or orchestra and learn to play an instrument, or sign up for the college choir. Music is a great way to meet people while working towards a creative goal.
If singing, playing instruments or theatre is not for you, there is always radio. Many colleges boast popular radio stations that produce award winning programs, such as Hofstra University, which won best newscast in 2021, or Hillsdale College, which won best comedy program.
The role of student government is to represent the students' interests. By joining, you can become involved in a wide range of events and initiatives around college. Student government is ideal for students who want to help to define the future of the college. Participants can be part of a team that makes things happen around campus, shapes policies, and makes life better for fellow students.
Look past the word government because, even with zero interest in politics, this may be the activity for you. The skills that student government fosters can provide a fantastic foundation for working life. Learn how to lead and how to be led, gain administrative and public speaking skills, and realize the rewards of being part of a team that inspires change.
The school newspaper is an opportunity for budding writers, photographers and graphic designers to get work published. Most colleges also create an online version, providing opportunities to get involved on the digital side. Research has shown that 76% of students read their college newspaper, and it is often read by locals too.
College newspapers play a vital role in public information. For example, college journalists were often the first to break stories about COVID19 cases on campus. Student reporters have also been instrumental in holding their administrations to account in relation to the college COVID19 rules and restrictions.
Yet, college newspapers are about more than just news. They can offer a platform for students to share their passions and interests: you can write about philosophy, books, movies, or anything that makes your heart sing.
Also referred to as "Greek Life", these are social organizations in which members commit to sharing their efforts and knowledge. The values of a fraternity and sorority can differ from one to the next. However, they often involve philanthropic activities, parties, and helping one another in times of need. As well as developing deep bonds with fellow members, such organizations can also be of benefit when applying for jobs, with past members helping new graduates to enter the workplace.
However, they often involve philanthropic activities, parties, and helping one another in times of need.
For these reasons, fraternities and sororities have also come under criticism. Some colleges have banned them for being elitist and exclusionary. A common stereotype is a heavy focus on parties and alcohol, and there have also been issues with the way some groups initiate new members. Be aware of these issues when you consider joining a fraternity or sorority.  

If you already belong to a specific community— for example a religious, ethnic or LGBTQIA group— there is a chance that there will also be a representative organization at college. Taking a look at just a single school: Columbia college has over 50 recognized cultural and identity based organizations. The advantage of joining a group like this is the guarantee of meeting people with shared values, which can provide both an anchor and sense of belonging during college.
Whether you're into engineering, poetry, hiking, or board games, there's likely a ready-made group for it. If not there is an opportunity to create a group, and simultaneously develop your leadership skills. As one of the key skills employers look for this can be a fantastic opportunity to accrue leadership experience. Organizing new people can be less intimidating when you're doing something you enjoy.
There are multiple benefits to giving back during your free time, both for yourself and the organizations you commit to. A little research can reveal a cause that resonates with you, whether that be animals, the environment, the elderly, or veterans. As well as charitable organizations, you can also volunteer to help out with campus events, youth organizations or political campaigns.
Volunteering helps to serve the community,  and can also give you that warm fuzzy glow which comes with helping people who really need it. In fact, research has proven that volunteering can increase mental health and lower incidences of depression. So while it may be counter-intuitive the best way to enjoy college may be to stop chasing happiness and spend your free-time helping others instead.
Although college is primarily a place of study, there are a multitude of extracurricular activities for students to choose from to make the most of their free time. The benefits of these vary from one to the next, so it might be a good idea to shop around and see what is on offer before deciding to commit. Participating in extracurricular activities not only looks good on your resume, it can maximize the enjoyment of college life. Aside from the fun such pursuits can bring, you may also discover an additional friendship group and character traits you never knew you had.