Ranking the Big 10 universities by economic performance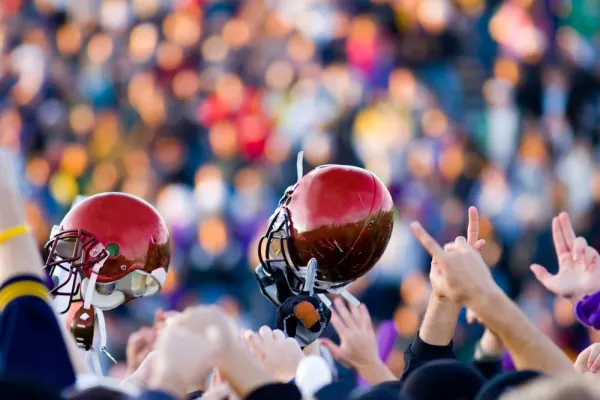 The Big Ten comprises 14 universities with significant financial endowments and strong academic reputations. All of them are research powerhouses that also offer a wide range of undergraduate and graduate programs. Most are public universities with large student bodies: 12 of the 14 members have more than 30,000 students. Only one school, Northwestern University, is private.
Altogether, more than 520,000 students attend the Big Ten schools.
For decades, the Big Ten universities have been highly influential and well respected higher education institutions in their region. They have been economic engines not only for students but for the communities and regions they serve. But is going to a Big Ten school a good economic investment?
Measuring the ROI of attending a Big Ten school
DegreeChoices has introduced a new way to rank colleges that puts a premium – not on a school's reputation, its students' test scores, the size of its endowment, or other institutional resources – but on the economic value the average student receives from attending a specific school.
Using data from IPEDS (Integrated Postsecondary Education Data System) and the Department of Education's College Scorecard, we ranked close to 2,200 undergraduate colleges and universities based on calculations of the following two economic outcomes.
payback

 

– the length of time it takes students to earn back the amount they invested in attending a given college. It's calculated by dividing the costs of attending a school by the average earnings compared to peers in the state without a college education.

 

earnings

plus

 

–

the difference in earnings between students from a particular college compared to all other colleges in the same state. To calculate

earnings

plus

, we

subtracted

the weighted average earnings within the state from the median earnings of students who

'

ve attended a

given

school.

 
We then assign an economic score to each institution by dividing the school's payback by its (negative or positive) earningsplus score. This economic score is the measure by which we ultimately rank schools.
If an institution has an economic score lower than its payback rate, it means its attendees on average go on to earn higher salaries than the state average. Therefore, a lower economic score is better in our methodology.
Several colleges and universities do well in our rankings that usually place much lower in the U.S. News and World Report or The Wall Street Journal/Times Higher Education rankings. These "over-performers" are interesting for several reasons. Many are public institutions that are often overlooked in national conversations about great schools, which are typically dominated by elite, private schools.
Conversely, some major universities tend to fare better in other rankings than in our methodology, because they are very well-resourced institutions that benefit from a strong reputation among their higher education colleagues. Some of the universities in the Big Ten conference are a good example.
Big Ten university rankings
Based on our economic score, here's how the Big Ten universities ranked (the number in parenthesis is their overall national ranking). We were unable to rank Pennsylvania State University because we could not obtain the earnings data necessary to calculate its economic outcomes.
University of Michigan (8)
University of Illinois (22)
Northwestern University (34)
Purdue University (38)
Indiana University (59)
University of Maryland (64)
University of Wisconsin (84)
Michigan State University (85)
Rutgers University (86)
University of Minnesota (121)
Ohio State University (130)
University of Iowa (175)
University of Nebraska (223)
What the facts reveal
When compared to other ranking schemes, four schools – University of Michigan, University of Illinois, Purdue University, and Indiana University – scored at least ten positions better in our rankings than in U.S. News.
On the flip side, seven Big Ten Universities – Northwestern, Wisconsin, Rutgers, Minnesota, Ohio State, Iowa, and Nebraska – ranked at least ten places higher in U. S. News than in our rank order.
Overall, the Big Ten universities offer strong economic returns to their students, as indicated by the fact that nine of them rank in the top 100 national universities according to our methodology.
The median payback for the Big Ten schools is 2, meaning that on average it takes undergraduates only two years to recoup their costs of education. The shortest payback was for the University of Michigan at 1.2 years; the longest was for the University of Nebraska at 2.8 years.
The median earningsplus is $17,055, ranging from a low of $525 at the University of Nebraska to a high of $35,196 at Northwestern.
What sets the Big Ten universities apart
What accounts for the relatively strong economic success of students attending Big Ten schools? What makes them successful? Here are four factors that likely contribute to their success.
They all have good graduation rates, with a median completion rate of 81% (ranging from 66% at the University of Nebraska to 96% at Northwestern University). Because college graduates earn more on average than non-graduates, the high rates of degree completion translate into greater average earnings.
They all have strong engineering departments, excellent business schools and a wide range of Science-Technology-Engineering-Math (STEM) programs. Graduates with these majors tend to be among the highest earners.
They all have extensive alumni networks. Coupled with their large career and placement centers, these universities create favorable hiring conditions for their students.
Through a combination of typically modest tuition – particularly for in-state students, which constitute the majority of students at the public institutions – and generous institutional financial aid, the Big Ten schools are able to keep the out-of-pocket costs assumed by their students at manageable levels.
Final thoughts
Whatever the eventual composition of the group, the current Big Ten universities illustrate the institutional factors associated with student success, at least as it's measured economically.