What are the Public Ivies – and are they really America's best public colleges?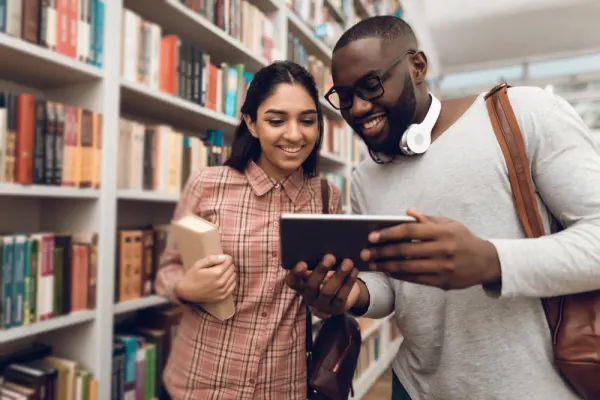 Due to the enormous cost of going to college in the US, potential students are searching for ways to mitigate their student debt. While some Americans are starting to doubt the value of a college education altogether, others are looking more seriously at public colleges – which, according to our research – generally offer better value than expensive private institutions.
But where are America's most prestigious public universities? For several decades, pundits have been discussing a "Public Ivy League" to rival the original Ivy League in terms of academic rigor. In this article, we list the Public Ivies, rank them according to educational investment value, and propose a better way to establish the best public universities in the US. We show that the best public universities in the US may not be "Public Ivies" at all.
What is a Public Ivy?
The concept of a "Public Ivy" school is one attempt to determine America's most prestigious public universities. Public Ivy colleges are meant to be analogous to the "Ivy League" – a group of elite, historical private colleges often perceived to be the best colleges in the US. Public Ivies provide a world-class education, but at a much more affordable price than the original Ivy Leagues.
The first list of Public Ivies was compiled by Richard Moll in his 1985 book The Public Ivys: A Guide to America's Best Public Undergraduate Colleges and Universities. Moll singled out 8 colleges as Public Ivy schools, as well as 9 runners-up.
In 2001, Howard and Matthew Greene published The Public Ivies: America's Flagship Public Universities, which updated the list of Public Ivies to include 30 schools. This new list of Public Ivy League schools also axed some of the originals, namely UC Santa Cruz, UC Riverside, and the University of Vermont.
List of Public Ivy League schools
Below is a list of all the Public Ivy colleges. We included the schools on both the Greene and Moll lists. The "original 8" Public Ivies are in bold (Moll counted all the UC schools that existed in 1985 as one single "University of California" school, devoting several pages of his book to each branch. That's why more than 8 schools are bolded below).
College of William and Mary
Indiana University Bloomington
Miami University
Michigan State University
Ohio State University
Pennsylvania State University
Rutgers University
Binghamton University
UNC-Chapel Hill
University of Arizona
University of California, Irvine
University of California, Berkeley
University of California, Davis
University of California, Los Angeles
University of California, Riverside
University of California, San Diego
University of California, Santa Barbara
University of California, Santa Cruz
University of Colorado Boulder
University of Connecticut
University of Delaware
University of Florida
University of Georgia
University of Illinois Urbana-Champaign
University of Iowa
University of Maryland, College Park
University of Michigan
University of Minnesota
University of Texas at Austin
University of Vermont
University of Virginia
University of Washington
University of Wisconsin–Madison
Students should keep in mind that unlike the original Ivy League, these are not really official lists. Instead, they represent the opinions of individual people based on their own criteria and research. That means that the definition of a Public Ivy is vague and subject to change.
The Public Ivies ranked: What is the best Public Ivy?
To rank the Public Ivies, we used government data from IPEDS to figure out which Public Ivy schools are the best investment. We found that the best Public Ivy is the University of Florida: it delivers the optimal combination of low tuition and high future earnings.
At Degreechoices, we believe that students should base their college choice on objective, transparent criteria. Therefore, we rank schools based on value for money. Our unique ranking methodology looks at the net cost of college and graduates' earnings 10 years after first enrolling in college. We use this data to generate an "economic score," which represents that university's value (the smaller the economic score, the better).
| University (acceptance rate) | Average total cost to graduate | Average yearly earnings |
| --- | --- | --- |
| 1. University of Florida (30%) | $22,770 | $64,463 |
| 2. University of California, Berkeley (14%) | $68,898 | $80,364 |
| 3. University of Michigan (20%) | $63,700 | $75,842 |
| 4. University of California, Irvine (29%) | $52,553 | $71,961 |
| 5. University of Washington, Seattle (53%) | $52,477 | $68,925 |
| 6. University of California, Los Angeles (11%) | $63,336 | $73,744 |
| 7. University of North Carolina at Chapel Hill (20%) | $52,027 | $61,915 |
| 8. University of Illinois – Urbana Champaign (60%) | $62,521 | $71,539 |
| 9. University of California, San Diego (34%) | $67,378 | $74,771 |
| 10. University of Virginia (21%) | $90,773 | $77,048 |
| 11. University of California, Davis (49%) | $69,519 | $69,766 |
Are Public Ivies really as good as the Ivy League?
The Public Ivies are certainly cheaper than their private cousins, costing an average of $72,784, compared to the Ivy League average of $112,449. However, graduates of the private Ivy League go on to earn significantly more money: an average of $91,795, compared to $65,193 for Public Ivy graduates. In general, the original Ivies are much more expensive, but they lead to higher salaries down the road.
Thus, in terms of value for money, both sets of colleges perform similarly: the Public and Private Ivies have economic scores of 1.7 and 1.2, respectively.
Low-income students (who qualify for Pell grants) should not be alarmed by the high sticker price of private Ivy League schools, as these institutions have large endowments and are therefore very generous with financial aid. In fact, the average low-income student pays just $19,281 to go to an Ivy League school like Harvard or Princeton, compared to $38,338 for a Public Ivy.
It should also be noted that with an average acceptance rate of 53%, the Public Ivies are much easier to get into than the Ivy League, which only admit 5.5% of applicants.
Are the Public Ivies really the best public universities in the US?
One problem with both the Moll and Greene lists is that their criteria for deciding which schools are "Public Ivies" are often vague. For example, one factor that Moll considered for a college to be deemed a Public Ivy school was "major cultural traditions celebrated"; he also looked at the university's age and campus facilities. These factors have very little to do with success post graduation. Another factor proposed by both Greene and Moll is academic rigor, as captured by the college's acceptance rate. However, we have shown that a lower admissions percentage does not necessarily correlate to better economic outcomes down the road.
This subjectivity casts doubt on whether the Public Ivies really do represent the best public colleges in the US.
Just like we ranked the "Public Ivies" based on educational investment in this article, we at Degreechoices have ranked the best public universities in the US based on their value for money.
Our list reveals some surprising contenders – which may not come to mind when students think about "public ivies," or America's best public colleges. Nevertheless, these are the schools where US college students are getting the most economic value out of the money they invest in their education. Our version of the "Public Ivies" reflects what colleges give you the biggest bang for your buck.
Closing
All the colleges that have been considered "Public Ivies" at some point are solid universities that are well worth the money. However, nearly 40 years after the publication of the original Public Ivy list, it is high time to revisit how we rank public colleges. Young Americans are less and less willing to take on decades worth of debt based on insubstantial investment factors like rigor, prestige, or even reputation.
Instead, students should make educational choices based on how likely it is that a specific college or major will lead to financial stability: even if this means opting for a less "fancy" degree.