The test optional movement goes to graduate school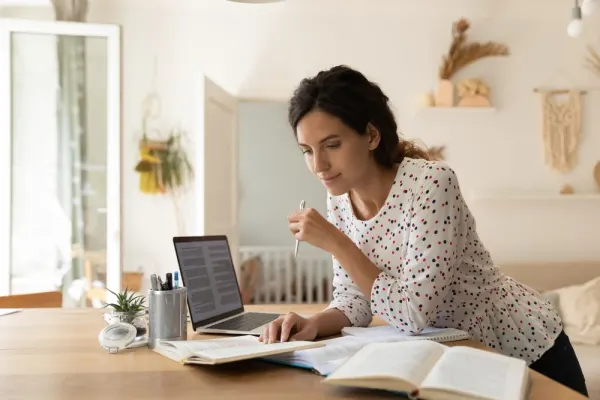 An increasing number of graduate schools no longer require standardized test scores during the admissions process.
The move is the result of factors such as logistical testing issues, and the growing realization that there are better ways to predict graduate student performance.
If a school has a test-optional admissions policy, potential grad students are still advised to take the relevant test. Score well and you can choose to submit the result with your application.
The number of colleges and universities that no longer require applicants to submit scores on standardized admission tests like the ACT and SAT continues to grow. According to FairTest: The National Center for Fair and Open Testing, more than 1,835 schools are not requiring candidates to submit test scores for fall, 2022 admissions. At least 1,400 institutions have already extended that policy through the fall 2023 admissions cycle.
Among those institutions not requiring ACT or SAT tests from current high school juniors are elite schools such as Amherst, the University of Chicago, Columbia, Cornell, Stanford, and Tufts. Also on the list are prominent public university systems, including those in California, Colorado, Illinois, Indiana, Oregon, and Washington.
While most attention to the anti-test movement has been focused on undergraduate admissions, test-optional policies are now spreading to include admissions for graduate and professional schools, involving such testing stalwarts as the Graduate Record Exam (GRE), the Law School Admissions Test (LSAT), the Graduate Management Admission Test (GMAT) and the Medical College Admission Test (MCAT).
» Read: Understanding test-optional and test-blind admissions
GREXIT and the growing list of schools snubbing the GRE
Momentum against requiring the GRE is growing, based in part on research that's found it to be a relatively poor predictor of which students will complete science, technology, engineering and mathematics (STEM) doctoral programs.
Last year, the University of California, Berkeley made news when it elected to stop using the GRE for admission decisions to most of its approximately 125 Ph.D. programs.
Its decision was followed by the University of Michigan, which, in February of this year, announced that it would stop using the GRE general test for admission decisions involving about 100 of its Ph.D. programs, beginning with the 2022-23 admissions cycle. Michigan's decision does not currently require dropping the use of GRE subject tests.
A "Beyond the GRE" website is now available as is a "GREXIT" list of more than 400 graduate programs that don't require the GRE. The "Beyond the GRE" campaign is being backed by organizations, faculty, administrators and researchers who want to develop doctoral admissions procedures that don't depend on GRE scores, but take a more holistic approach to admissions instead.
It's a movement that parallels the growing trend at the undergraduate level, stimulated by the logistical testing problems associated with the Covid-19 pandemic, to temporarily or permanently suspend the use of standardized testing and implement "test-optional" admissions procedures.
Among the reasons most often cited for scrapping the GRE as an admission requirement are:
Its financial costs (currently $205 for the general test) can potentially deter well-qualified students from applying to graduate programs.
Requiring GRE scores can introduce inequities associated with race, ethnicity, gender, first-generation-to-college standing, and socioeconomic status into graduate admissions.
The benefits of using the GRE in graduate admissions have not been demonstrated, and various Ph.D. milestones like research accomplishments, dissertation production and degree completion have not been shown to correspond to GRE scores.
If anything, there are more good alternatives to standardized tests as predictors of graduate school readiness than there are for assessing student aptitude for undergraduate studies.
If anything, there are more good alternatives to standardized tests as predictors of graduate school readiness than there are for assessing student aptitude for undergraduate studies. For starters, there is a multi-year record of college grades, usually in an area of study closely related to the field a student wants to pursue in graduate school.
In addition, most students planning to pursue graduate work will have worked closely as undergraduate assistants or research team members with 1 or more faculty members, thereby providing a basis for informative letters of recommendation.
Finally, many aspiring graduate students will have conducted supervised research, written an honors thesis and/or served in one or more internships as undergraduates, thereby creating a relatively extensive record of performance that can be used to judge their suitability for graduate or professional studies.
Robert Schaeffer, Interim Executive Director of FairTest, a leading opponent of standardized admissions testing, makes similar observations.
According to Schaeffer, "For many years, FairTest has criticized the GRE as an inaccurate, biased, and unnecessary hurdle in the graduate school admissions process. The test is even less useful than the ACT/SAT because graduate schools have access to 3 years of undergraduate grades and can easily contact faculty members who worked with the applicant if they need additional information or have further questions. Each graduate program may have only several hundred feeder institutions, while undergraduate admissions offices see candidates from tens of thousands of high schools."
Rethinking the Law School Admission Test
The resistance to standardized testing has also reached legal education, which for years has relied on the Law School Admission Test (LSAT) as a major element in acceptance decisions at most law schools.
This year, the American Bar Association's Council on Legal Education, which accredits 196 U.S. law schools, proposed eliminating the requirement that accredited schools use the LSAT or some other "valid and reliable" standardized test in their admissions process.
The proposal would still permit law schools to require an admissions test if they chose to. If accepted, this proposal would take effect for law school classes beginning in fall 2023.
A number of highly regarded law schools already don't require the LSAT, but many of them substitute another test – like the GRE – as an admission requirement. Given the traditional nature of legal education, the proposal to no longer require the LSAT is controversial. Proponents of the move argue that it would improve diversity and equity in admissions, while opponents cite the generally positive value of the LSAT in predicting success in law school as well as bar exam passage rates.
GMAT
The most widely used entrance exam for graduate business programs is the Graduate Management Admission Test (GMAT). Nonetheless, a growing number of programs, particularly MBAs, are no longer requiring applicants to submit GMAT scores.
While test optional admissions is more common for online, part-time, and executive MBA programs, several full-time programs have also done away with this requirement.
As with other standardized admission tests, the test-optional approach to MBA admissions began before the pandemic, but it clearly has accelerated in the 2 years since.
According to Fortune, some of the highly ranked MBA programs that currently do not require GMAT scores include:
MIT
University of Washington
Michigan State University,
Fordham University
George Washington University
University of Denver
American University
Syracuse University
Babson College
Case Western Reserve University
Test-optional admissions for medical school applicants
The Medical College Admission Test is required for admission by most medical schools in the United States, but like other standardized tests, some accredited institutions are now treating it as optional for students applying to medical school. The list of medical schools that do not require MCAT scores may continue to grow.
Do students still need to take standardized tests when applying for grad school?
Most students applying to grad school, law school or med school will still find it necessary to take the standardized test required for their preferred field of study, but what about those schools that indicate that the test is optional? In such cases, applicants are likely to wonder what their strategy should be. The following 2 questions are likely to be at the top of their list.
Do "test optional" schools really mean that a student who doesn't submit test scores will be treated the same as a student who does include scores?
Yes, in general, reputable schools mean what they say about their admission policies. If you don't submit test scores, your application will be judged on the basis of the credentials you do submit.
Should students go ahead and submit test scores even if the school to which they are applying indicates it's test optional?
While there is no single answer to this question, our advice is to take the test. If you score well, submit the results, especially if other aspects of your academic record are not as strong as the average profile of admitted students at a given institution. But also keep in mind that other students are probably following a similar strategy, so on average the submitted scores are likely to be higher than they would have been if all students were including test scores because they were required to do so.