University price fixing lawsuit may do real damage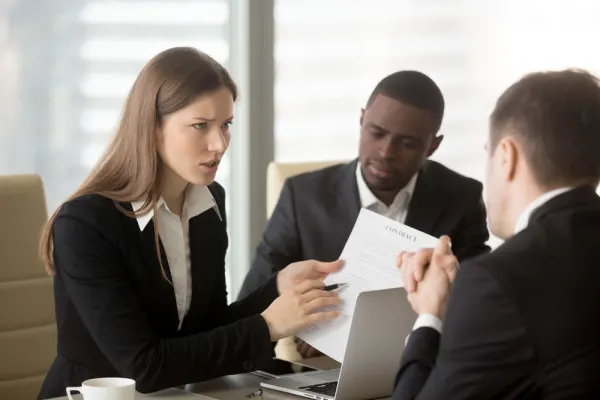 Just a few years after the Varsity Blues college admissions scandal shocked the nation, new allegations of illegal conduct are rocking the world of elite colleges. Sixteen of the nation's most esteemed, private universities are being sued for alleged violations of antitrust laws by colluding to unfairly limit student financial aid.
The lawsuit was filed in Illinois federal court by 4 law firms representing 5 students who previously attended some of the universities (Vanderbilt, Northwestern and Duke). It was first reported by Melissa Korn in the Wall Street Journal, but since that initial report, the case has quickly become the latest hot-button issue in higher education.
Plaintiffs' allegations
Here is the crux of the case. The plaintiffs claim that the universities engaged in a price fixing scheme by sharing a methodology for how much financial aid would be awarded to prospective students. Specifically, the suit alleges that the defendant universities "have participated in a price-fixing cartel that is designed to reduce or eliminate financial aid as a locus of competition, and that in fact it has artificially inflated the net price of attendance for students receiving financial aid."
If true, that would be a violation of Section 568 of the Improving America's Schools Act of 1994, which says that universities can collaborate when they develop their financial aid formulas, but only if they do not consider applicants' financial need in their individual admission decisions.
Where did Section 568 come from? It's the outgrowth of an antitrust case originally brought against 8 Ivy League schools plus the Massachusetts Institute of Technology about 30 years ago. In exchange for a promise from the universities that they would use need-blind admission policies – i.e., without considering a student's ability to pay tuition – Congress gave them a limited antitrust exemption that allowed them to coordinate their financial aid policies and awards.
That initial exemption was subsequently adopted as Section 568 of the Improving America's Schools Act. Congress has extended this exemption several times, most recently in 2015. It is scheduled to expire on September 30, 2022.
The "568 Presidents Group"
The suit is being brought against what are now the 16 universities in the so-called "568 Presidents Group," which claim to practice need-blind admissions and several years ago developed a "Consensus Methodology" – an agreed-upon rubric for determining a family's ability to pay for college. In following this rubric, the member schools pledge to not discuss individual students' financial aid packages and they agree to not consider applicants' ability to pay for college when they make admission decisions.
The 568 group apparently meets at least annually to discuss its calculations. The 16 defendant universities are:
Brown University
California Institute of Technology
University of Chicago
Columbia University in the City of New York
Cornell University
Dartmouth College
Duke University
Emory University
Georgetown University
Massachusetts Institute of Technology
Northwestern University
University of Notre Dame
University of Pennsylvania
Rice University
Vanderbilt University
Yale University
Examples of need-aware admission practices
According to the suit, 9 of the universities (Columbia, Dartmouth, Duke, Georgetown, MIT, Northwestern, Notre Dame, Penn, and Vanderbilt) have considered applicants' ability to pay for college when making some of their admission decisions, and they have favored candidates who are wealthier. It further claims that at least some of these 9 defendants have also considered applicants' need for financial aid in making their waitlist admissions.
For example, plaintiffs charge that a former admissions officer for the University of Pennsylvania admitted that although it was "not an official practice, admissions officers give preference to 'full-paying student[s]' on the waitlist over those who need financial aid, especially when 'endowments are down and cost-cutting is essential."'
Columbia University, a 568 member, openly concedes that admissions to its School of General Studies, a fairly large program at the university, are not need-blind.
And to establish that the 568 groups actions reduce financial aid for some students, plaintiffs cite examples of universities that either withdrew from the group (e.g., Yale, at least temporarily) or refused to join it (e.g., Harvard) because they believed it would limit how much aid they could give to particularly deserving students.
As reported in a New York Times opinion piece by Peter Coy, 3 elite schools — Harvard, Princeton and Stanford — have never joined the 568 group at least, in Harvard's case, because the group's methodology would have yielded financial-aid packages that were smaller than what it wanted to award.
The lawsuit also claims that the other 7 defendants (Brown, CalTech, Chicago, Cornell, Emory, Rice, and Yale) "may or may not have adhered to need-blind admissions policies, but they nonetheless conspired with the other defendants." Regardless, plaintiffs claim these 7 conspired with the other defendants and that they "knew or should have known that the other 9 defendants were not following need- blind admissions policies."
What the plaintiffs seek
Claiming that these institution are "gatekeepers to the American Dream," plaintiffs called the group's conduct "particularly egregious because it has narrowed a critical pathway to upward mobility that admission to their institutions represents." According to the lawsuit, the burden of the unfair admissions practices has affected low- and middle-income families the most severely.
The suit seeks damages and calls for ending "defendants' conspiratorial conduct and to prevent future students from suffering the injury the ongoing conspiracy has inflicted."
It also asks for compensation for all U.S. citizens or permanent residents, and purchasers of tuition, room, or board on their behalf, who have (a) enrolled in one or more of the defendants' full-time undergraduate programs, (b) received need-based financial aid from one or more of the defendants, and (c) paid tuition, room, or board not fully covered by such financial aid.
According to plaintiffs' lawyers, more than 170,000 former undergraduate students who received financial aid from the schools over the past 18 years could be eligible to join the class action suit as plaintiffs.
What's next?
Antitrust violations like those alleged here are often hard to prove. They typically involve circumstantial evidence and a lot of inference. Some legal experts believe the case will be hard for plaintiffs to win because it appears to rely heavily on considerable speculation and flimsy evidence.
But regardless of whether plaintiffs ultimately prevail in their lawsuit, the case undoubtedly spells bad news for elite universities, if not higher education overall. First, gathering the evidence will drag out over months and most likely will reveal more instances of admission decisions that at least have the appearance – if not the substance – of unfairness.
Second, the timing of the case – shortly before the universities' antitrust exemption expires – could not be much worse. It makes it far less likely that Congress will authorize another extension.
Third, the allegations reinforce a wide-spread cynicism that colleges stack the deck in favor of wealthy, well-heeled students. Never mind that most of the nation's thousands of universities and colleges don't employ admission policies anything like those used by the 16 schools involved in the lawsuit. They will be perceived, nonetheless, as part of an endemic higher education problem. Far from being seen as institutions that reward merit as they want to claim, they will be seen as businesses that sell off access to those who can spend the most. Americans' anger toward what they see as colleges' bias in favor of the wealthy will be stoked anew.
This case has the potential to do far more damage to the image of higher education than the Varsity Blues admission scandal of a couple of years ago. In that case, universities could – with at least some plausibility – put the blame on greedy individuals who went rogue and behaved criminally.
In the current case, however, the allegations are aimed squarely at the institutions themselves for knowingly, unfairly and over a prolonged period of time colluding to shortchange students for the financial aid they otherwise could have received.