Full guide to bachelor's degree in criminology
Criminology basics
Criminology is a multidisciplinary subject that includes sociology, psychology, biology, law, economics and statistics. A bachelor's degree in criminology can give you a comprehensive understanding of criminal theories, along with society's reactions to crime and the effectiveness of policies and measures to prevent crime.
Many colleges blend their criminology major with criminal justice courses, which give an overview of law enforcement, corrections and court procedures. The result is a broader look at crime, law and politics, and how those within the system can mitigate the effects of crime on society.
If you have a strong sense of justice, a bachelor's degree in criminology might appeal to you. It is often a popular choice for those who wish to pursue a career in a legal capacity or find a role in the criminal justice system as an investigator, policymaker or victim advocate.
There are opportunities to earn a bachelor of arts (B.A.) or bachelor of science (B.S.) in criminology. A B.A. typically involves more theoretical work and critical thinking, whereas a B.S. includes aspects of technical investigation, including crime detection through technology. Here are our picks for the top criminology degrees, including both B.S. and B.A. programs.
While it is possible to get a job in this field with a high school education or an associate degree, many jobs are available only to people who have graduated from a 4-year bachelor's program.
» Read: Bachelor of Arts vs. Bachelor of Science: What is the difference?
Program entry requirements
There are several ways to apply for bachelor's degree in criminology programs. Schools accept transfer students and those who have completed an associate degree. You can also apply with a high school diploma.
Transfer students with an associate degree typically need to have earned at least 60 credits, maintained at least a 2.5 GPA and completed some prerequisite courses in areas like statistics and the social sciences. Credits need to be from an accredited institution, and some schools accept credits from non-college sources, such as police academy training.
High school students need to submit their transcripts showing their GPA, standardized test scores and an academic reference.
Degree flexibility
Bachelor's degrees in criminology are delivered in several formats. Many schools offer the program in a traditional campus-based format. Some also offer a hybrid format where you attend some courses in person but also complete work online. Both formats are available as full-time programs over 4 years or part-time programs completed over 5 to 6 years.
There are 2 types of online programs – synchronous and asynchronous. Synchronous programs deliver live online lectures in real-time. Asynchronous programs make coursework available at all times for students to complete at their convenience, making them a better choice for students seeking more flexibility.
Many online bachelor's degrees in criminology have the same standards and quality as on-campus degrees. If you are already working in the field or have family commitments, the flexibility offered in these programs allows you to take a self-paced approach to study.
Advertisement
The rankings on the our site are wholly objective. Our partners may pay to be featured on some other parts of our site, but we indicate it prominently and unambiguously whenever this is the case. Although we are supported by advertisement, this will never compromise our mission to provide objective data to students.
ONLINE
Top Value. Affordable price.
Get a criminal justice degree from Columbia Southern University, ranked by degreechoices.com as the #2 online school for student return on educational investment.
Find out more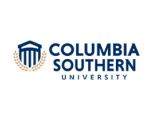 Online
Top ranked
Cost of the degree
The cost of a bachelor's degree in criminology depends on several factors, for example, the delivery method and whether you are in or out of state. Annual tuition costs average $10,560 for in-state students and $27,020 for those from out of state. Private institutions can be more expensive, with average tuition costs of $37,200.
There are many sources of financial support for those who want to earn a bachelor's degree in criminology. About 86% of first time students receive financial aid, which could come from a federal loan, scholarship or a grant. The Free Application for Federal Student Aid (FAFSA) is a good place to start when looking for ways to help pay for college.
Coursework
Bachelor's degree programs in criminology usually combine general education courses with modules on criminal theory, the justice system and the roles of different institutions. These courses can involve data analysis, evaluation of ethics and critical thinking. Some examples of courses found in this field are listed below.
Theories of social order
An introductory course that looks at the structure of society, the conditions that create order, and the institutions and mechanisms that maintain it. It provides the framework for looking at criminal theories and how crime affects society.
Victimology
This course explores the role of the victim in a crime. Themes covered include reporting a crime, achieving restitution, and supporting victims.
Juvenile delinquency and justice
A course that focuses on crimes committed by young people. It examines the differences in sentencing and treatment, as well as the psychological, sociological and biological explanations for various behaviors.
Correctional issues
A broad course that covers punishment, prison, and parole. It considers the political, social, and economic factors of prison as a punishment. Students explore the different functions of correctional officers, including rehabilitation programs.
Law enforcement policy
A course that focuses on police officers' scope within the justice system. Students learn about public safety, community policing, crime prevention, surveillance, search policies, personal freedom, and racial profiling.
Many programs include a capstone project and an internship, where students get hands on experience and have the opportunity to learn from professionals. This can incorporate many disciplines and skills including public speaking, statistical analysis, problem solving, written communication and knowledge of the law.
Specializations
Bachelor's degree programs in criminology usually require you to complete 120 credits, which are divided between general education, core criminology modules and electives. Options for specialization include:
Forensic crime – Students who choose this specialization learn about evidence gathering and processing techniques. Learning how to detect crime and fill out evidence reports are key components of this specialization.
Justice – This concentration focuses on various aspects of the justice system, including courts, court officers, laws and sentencing.
Corrections – This concentration provides an in-depth understanding of the role of prisons. Students learn about prison officers, different stages of incarceration, rehabilitation and parole.
Law enforcement – This specialization focuses directly on the police force. Students learn about public safety, community relations, investigation and the responsibilities of law enforcement.
Accreditation
Accreditation is a sign of quality teaching methods, materials and student support. Attending an accredited institution makes it easy to transfer credits to another school and continue your education. Potential employers may also favor candidates with a degree from an accredited institution.
Some bachelor's and master's degrees in criminology receive accreditation from the Academy of Criminal Justice Sciences (ACJS). The majority of universities and colleges that deliver criminology programs seek accreditation from a local organization or the Higher Learning Commission.
Career paths
A bachelor's degree in criminology can open up several career paths in the field. The 3 common areas for advancement are law enforcement, legal professions, and corrections. The degree requirements in this field aren't as strict as in other industries. However, having an undergraduate degree can help you to achieve a senior position or advance over time.
This role involves overseeing court administrative activities, such as caseloads, building maintenance and budgets.
After earning your bachelor's degree in criminology, you can enroll in a police academy and progress to the position of detective. Detectives can work at the local, state and federal level, although roles at the state and federal level are more competitive.
Those who work as a criminal investigator for a private company or detective agency focus more on investigation than public safety. The pay for these roles is similar to those of senior detectives.
If you choose to work in corrections, a bachelor's degree in criminology could qualify you for a position as a probation officer. This role involves working with those who leave prison on parole by helping them integrate into society, follow the probationary period rules and continue their rehabilitation.

Corrections specialists work with prisoners shortly before they are released on parole.

See more
Continuing education
After earning a bachelor's degree in criminology, there are many different routes to continue your education. Some graduates choose to immediately enter the workforce while others complete practical training, for example at a police academy. The additional experience gained by completing practical training may also improve your chances when applying for jobs.
Another popular route for graduates is to earn a Juris Doctor (JD) degree in law. This program is required to become a lawyer, and a bachelor's degree in criminology can provide a strong foundation for those interested in this career.
A master's degree is considered the optimal education level in the field of criminology. You may choose to earn a master of arts (M.A.) or master of science (M.S.) in criminology immediately after completing your bachelor's degree. Many graduates choose to gain experience before continuing their education, while others work and study at the same time. A master's degree allows students to specialize in areas such as homeland security, counterterrorism, or victimology.
Should I get this degree?
A bachelor's degree in criminology is useful for anyone wanting to enter the field at a higher pay grade with a role that includes more responsibility. It's particularly beneficial if you wish to continue your studies to become a lawyer or get a master's degree. Undergraduates and graduates are more likely to be considered for high profile roles, such as special federal agent opportunities or senior positions in law enforcement and corrections.
Additional resources
Academy of Criminal Justice Sciences (ACJS)
The accrediting body for bachelor's and master's degrees in criminology. It provides information about accredited schools.
American Society of Criminology (ACS)
A membership organization that focuses on crime measurement, prevention and consequences. It also has grants and funding opportunities.