Guide to getting a bachelor degree in psychology
Psychology is considered a soft social science that focuses on the internal processes of the mind and behavior, or how an individual interacts with the world. This sets it apart from other social sciences, like sociology or social work, which focus on the effects of populations, social behavior, and how the world interacts with an individual. Psychology is the 4th most popular bachelor major in the U.S.
The best bachelor's degrees in psychology is a popular and versatile degree. This major appeals to many people who want to understand how they and the people around them tick. The undergraduate degree can be the starting point to a long educational journey to become a specialist psychologist, or can simply set the foundations needed to transfer to a graduate program in another discipline like social work, teaching, or counseling. The skills earned in this degree, such as intervention, empathy, and advanced understanding of mental illnesses, can be of benefit to any professional position.

Fun fact
Nobel prize winner, Donatella Marazziti, found that being in love and having untreated obsessive compulsive disorder (OCD) has the same biochemical response in the brain. So yes, being in love can seem like you are going crazy.
What is a bachelor degree in psychology?
A bachelor level degree in psychology is either a bachelor of arts (B.A.) or a bachelor of science (B.S.) degree with a major in psychology. The B.A. is provided at most liberal arts colleges and allows students to choose courses from numerous fields like history, political science, English literature. Coursework for a B.S. degree tends to focus more on scientific fields like mathematics, biology, physics.
There are also programs available that the institutions identify as being, for example, a bachelor's in forensic psychology or a bachelor's in sport psychology. These program titles are likely because the individual institution has successfully applied to change the official name of this degree. Regardless of whether this is a marketing ploy or not, potential students are recommended to check that the program and school have correct accreditation to ensure their future education and career goals are not jeopardized.
What can you do with a bachelor degree in psychology?
A 4-year bachelor's degree with a major in psychology is the first traditional step for jobs like clinical psychologists, school counselors, or academic researchers.
For those looking to become counseling psychologists or counselors, a B.A. with a psychology major and a related minor is a popular starting point. Students who aspire to become clinical psychologists need to dedicate approximately 10 years of study to this goal, including a doctorate degree. These students often elect to enroll in the B.S. program.
Note: although a bachelor's degree with a major in psychology can provide a foundation for further study in the field, it is not a required prerequisite for the advanced degrees essential to practice as a psychologist
Job opportunities exist at every degree level for psychology majors, yet 30% of the 3.5 million bachelor's degree holders continued on to a graduate degree. Graduates can move into fields like teaching, healthcare, social work, and management. A psychology major has the benefit of providing an insight into people, behaviors, emotions, and the mind; knowledge that is relevant to any professional field.
Advertisement
The rankings on the our site are wholly objective. Our partners may pay to be featured on some other parts of our site, but we indicate it prominently and unambiguously whenever this is the case. Although we are supported by advertisement, this will never compromise our mission to provide objective data to students.
ONLINE
High earnings. Affordable tuition.
Get a business degree from Columbia Southern University, ranked by degreechoices.com as the #2 online school for student return on educational investment.
Find out more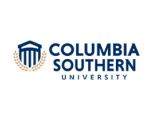 Online
Top ranked
Should you get a bachelor in psychology?
Many students decide to study psychology because they have an interest in how humans think, behave and develop cognitively. Often this interest stems from a personal experience that they want to understand better. As such, an undergraduate degree provides knowledge on how to understand humanity – and this knowledge can be applied and shaped to understand people of all ages, backgrounds, motivations, and persuasions.
Basically a bachelor degree with a major in psychology is not enough to work as a psychologist – but is recognized as giving students knowledge and skills that can be beneficial to more general roles in healthcare, human resources, and government.
Compared to a generic bachelor program, psychology graduates are paid poorly for this learning experience. Two years after graduating they earn almost $30,000, compared to the average bachelor degree holder earning over $50,000. Yet, in this period 94% of graduates are employed. Dare we suggest that people with psychology bachelor degrees are underemployed? Do these graduates find jobs at your favorite cafes? Possibly, yes.
Also worth noting is that psychology graduates take approximately 7 times longer to payback their education debt than generic 4-year degree graduates.
The table below is a summary of the figures discussed. Note that this shows a short-term comparison between the entire bachelor's degree market and the bachelor in psychology. It is a snapshot of earnings 2 years after graduation.
Average bachelors
$46,450
---
Payback
4.5
---
Employment rate
95%
Bachelors in psychology
$35,471
---
Payback
8.3
---
Employment rate
94%
The above table provides a snapshot of earnings 3 years after graduation. We compare the earnings of all bachelor degree recipients to those who graduated from this specific program.
The next table shows longer-term estimates of degree performance based on earnings. It is based on census survey data detailing people's major, age, and salary. The data shows an improvement in earnings for psychology graduates, specifically for 30-34 year olds. It is difficult to know why this is, but can perhaps be related to promotions from entry-level positions.

Fun fact
Ever look at a tree, a potato, or a cloud and try to figure out who it looks like? Facial pareidolia is a psychological phenomenon that refers to people seeing images of faces in inanimate objects. According to Professor Kang Lee, this is a sign of a well-wired brain.
How to pick a bachelor degree in psychology
The first question when picking a bachelor degree is deciding whether you want to study more scientific subjects, or prefer to dive into liberal arts subjects. If you are coming to the degree with a clear plan of what your future career goal is – this can make this decision easier. For example, if you plan to become a forensic psychologist learning about biology is an obvious choice, and hence a B.S. degree would be your degree of choice.
» Read: Bachelor of Arts vs. Bachelor of Science: What is the difference?
Specializations begin at the graduate level. Some colleges offer introductory subjects in these psychology specializations to undergraduate students.
Although the actual number of specializations in psychology differs depending on the organization providing the information, there seems to be a general consensus that 8 is the magic number – and that any additional specializations can actually fit into this list:
Accreditation
Accreditation is essential for all education programs. It gives students and employers reassurance in the quality of an earned degree, showing it meets the standards of academic excellence for university programs. For psychology-based and blended programs at all levels, the gold standard of accreditation is the American Psychological Association (APA).
Is this degree available online?
According to our data, 80% of students enroll in on-campus courses, possibly seeking the traditional full college experience. While full-time and part-time learning opportunities are the most popular, some programs also offer asynchronous online programs and evening classes. The intensive hands-on practicum and fieldwork take place in higher degree levels, leaving bachelor's degree students the time to learn at their own pace and prepare for a greater commitment to learning.
Average bachelors
Online
24.1%
---
Campus
47.4%
Bachelors in psychology
Online
10.2%
---
Campus
81.3%
The above table shows the percentage of programs available either completely in person or fully online. Figures that do not add up to 100% indicate the existence of hybrid programs.
Accelerated programs, where institutions offer a bachelor's program in less time, (3 years instead of 4) are available for undergraduate degrees with psychology majors. This option can reduce the time and expense of a bachelor's degree.
How much does a bachelor degree in psychology cost?
The average cost of a bachelor degree in psychology at a public university is $14,336. This is significantly cheaper than the same degree earned at a private university at $26,397, and even a program from a for profit institution, costing on average $17,484. Overall earnings vary by approximately $5,000 depending on the type of institutions you attend, with for profit programs leading graduates to the highest earnings.
Surprisingly, degree holders from for profit institutions have an average payback period of 11.6 years, which is a quarter of the payback period of degree holders from private colleges, and half of what public university graduates can expect. From this data, it does seem that attending a for profit college leads to the best paying jobs and least amount of time paying off your degree. Possibly these students come from wealthier families with better connections to begin with.
Public
Cost
$14,336
---
Payback
6.7
---
Earnings
$35,627
Private
Cost
$26,397
---
Payback
12.6
---
Earnings
$35,446
For Profit
Cost
$17,484
---
Payback
14.5
---
Earnings
$30,894
See above how cost and earnings vary depending on the type of institution. Payback refers to how many years it takes students to cover the median costs while earning the median salary. Payback is calculated by subtracting the median earnings of a high school graduate from the median earnings related to this degree.
Financial aid and scholarships for psychology majors
Degrees are expensive and financial aid is a major consideration for many students and their parents. Find out what you are eligible for by filling in the online FAFSA form on the Federal Student Aid website. Further information is typically available from the student finance officer at your chosen college.
For specific information on scholarships go to our scholarship database. Fill in your search criteria and search by degree program, state, or other personal characteristics including race, religion, disability, etc. Note that scholarships for undergraduate students majoring in psychology are also available from the American Psychological Foundation and the American Psychological Association.
Psychology scholarships
There are 28 scholarships totaling $227,310 in value available specifically for psychology students.
Explore more scholarships
What to expect from a bachelor degree in psychology
Due to the degree's versatility, these 4-year undergraduate programs often welcome students moving out of health sciences, nursing, and traditional science fields. For those majoring in other fields and lacking the ability to undertake a dual major, a minor in psychology can be obtained in 20 credits.
The requirements for entering bachelor programs in psychology differ from institution to institution. The most common requirements are listed below. A solid GPA and strong letters of recommendation are the most vital components of an entrance application. In addition to a high school degree or GED equivalent, some undergraduate programs accept credit earned in a 2-year associate program, although this is at the discretion of individual schools. While test scores are increasingly not required, having competitive SAT and ACT scores can strengthen your application.
high school diploma or GED equivalent
competitive GPA
SAT and ACT scores (depending on the university)
academic letters of recommendation
written statement
What type of courses are there in a bachelor degree in psychology?
Coursework will depend on whether you opt for a B.A. or B.S program; that is, a choice of liberal arts courses or science-related courses. A major in psychology usually begins in packed classrooms as introductory psychology courses are renowned for their popularity with on-campus students. Even introductory statistics in psychology tends to draw a crowd.
Common coursework in a psychology major:
Introduction to psychology
This introductory course opens the door into the world of psychology. As a mandatory prerequisite course, students cover the basics of psychology that are then expounded upon in detail in upper-level classes. Course material includes psychology from a historical perspective, an overview of specializations in the field like forensic or developmental psychology, and lessons on reading and writing research papers.
Introduction to sociology
Generally offered as an elective course for liberal art degrees, a class in sociology can expand a student's understanding of social behavior. Students learn about topics like politics, friendships, and social obligations— and how these factors can have an impact on individuals. Sociology combines well with psychology and is often recommended to encourage thinking on a broader, societal level.
Statistics
Statistics is an upper-level math course that teaches students how to understand graphs, charts, data distribution, and other research-based mathematical equations. Psychology students learn the basics of data collection, research methods, and how to read and evaluate statistical findings in research papers.
History of psychology
The history of psychology covers the progression of this discipline over the last 150 years. Students can learn about famous psychologists like Sigmund Freud and Jean Piaget, study their research, and see how their work applies to modern-day psychological practices.
Child development
A course in child development teaches students about significant brain benchmarks that occur as children grow into adulthood. In addition to learning about average brain development, students are taught about the cause and treatment of abnormalities due to trauma, malnutrition, injury, or other factors.
What careers can I have with a bachelor degree in psychology?
Though employers usually require a minimum of a master's degree in psychology for specific positions, there are opportunities available to those with a B.S. or B.A. in psychology. Some positions may require further education or a license to progress in the workplace.
Generally employed in larger companies and offices, human resources managers are responsible for more than the hiring, firing, and securing parking space for employees. They require a strong understanding of human factors like motivation and commitment to be able to match recruits with open positions. They also need to be able to assess training needs, job satisfaction, and personality dynamics to ensure the smooth running of a company.

Flexible degree options, starting at with bachelor degrees majoring in psychology or general management

See more
These professionals tend to work in teams for large companies analyzing the market for products and services. Having a bachelor degree in psychology is advantageous in understanding human responses, statistical data, and communicating research results with team members and the general public.

Flexible degree options, this career is open to bachelor degree holders with majors in psychology, marketing or related fields.

See more
Continuing education
The decision to pursue a master's degree in is often based on a desire to specialize and develop strong knowledge in an area of psychology that most interests you; for example, social psychology or industrial-organizational psychology. Bachelor's degrees with majors in psychology do not limit you to studying psychology. A change in career direction after completing a bachelor's degree may see a student applying to master's programs in related fields.
For many careers in psychology, a doctorate degree is required. This is typically a doctor of philosophy (Ph.D.), a doctor of psychology (Psy.D.), and sometimes a doctor of education (Ed.D.). These doctoral programs are either based on research or gaining many hours of supervised clinical practice – before applying for licensure.
FAQ
What is a bachelor's in psychology called?
An 4-year undergraduate degree in psychology is typically either a bachelor of arts (B.A.) or a bachelor of science (B.S.) with a major, or double major, in psychology.
Is psychology a good bachelor's degree?
Many students are drawn to this bachelor program because they aspire to become clinical or counseling psychologists. This career goal requires the commitment of a marathon runner, as both these positions stipulate doctoral degrees. At the undergraduate level, graduates can work in entry level jobs in community or health services, in marketing and human resources – or even work as parole officers. If you decide that psychology is not the future for you, the coursework in an undergraduate program is beneficial to other degrees in healthcare, education, marketing, and government.
Additional resources
American Psychological Association (APA) 
Founded in 1892 and with 131,000 members, the APA is the largest psychological association in the United States.  Membership is open to students, clinicians, scientists, educators and consultants. 
American Psychological Foundation (APF) 
This philanthropic organization was founded in 1953 with the mission to fund psychological research grants.  Now affiliated with the APA, the APF continues to financially support students and professional in research endeavors.