Law and criminal justice – degrees and careers
We sacrifice some of our freedom – for example, the right to club your neighbor over the head and steal his goat – in exchange for security. Acceptance of this arrangement is the foundation of a society in which we all, more or less, can thrive. We pass authority to the state to enforce this social contract.
This is where law enforcement, the legal system, and criminal justice come in. Law enforcement officials protect and serve their communities, responding to and investigating reports of crime. The accused is judged in a court of law which establishes guilt or innocence and then determines and delivers appropriate punishment.
Types of law degrees
A bachelor's degree in law can be thought of as a pre-law degree, even if your program is not formally designated as such. There is no requirement to study law at the undergraduate level in order to enter law school, but a law major can be excellent preparation for law school.
The J.D. (juris doctor) is the key law degree that prepares you to become a licensed attorney. J.D. programs lead to a professional doctorate but can be entered into straight after your undergraduate.
Some J.D. holders pursue a Master of Laws (LLM), which is more advanced than the J.D., although technically a master's degree. The LLM is most popular among international students who have completed a law degree abroad, as it provides them with a quicker route to practicing law in the U.S. than completing a J.D.
The most advanced degree for lawyers is the Doctor of Juridical Science (SJD or JSD). These programs are often offered by invitation only and pursued by those wishing to become scholars of law, requiring many years of research and writing.
Law
There are as many types of lawyers as there are spheres of human activity. Your choice of law career will depend on your interests, personality, and opportunities that come your way. A.J.D. is the crucial degree to start your career in law.
Legal practice areas
You are not expected to know what type of law you want to practice when first applying for law school. As a generalist degree, the J.D. provides a foundation for all future specializations.
Lawyers usually specialize in a specific type of law, referred to as their practice area – for instance, tax law. Although there is considerable overlap between practice areas, most can be divided into the following broad categories:
What is pre law?
Pre-law is a designation some specialized undergraduate programs use for bachelor's degrees designed to prepare students for law school. Be aware, however, that you do not need to attend a pre-law program to get into law school.
What is a paralegal?
Paralegals assist lawyers in preparing for trials, hearings, and meetings. They can draft legal documents, manage cases, and interact with clients. Paralegals need an associate degree in paralegal studies or a bachelor's degree in any major combined with paralegal certification.
What are the highest paying fields of law?
An important factor in choosing a practice area is the salary you can expect to earn. Recent research by the National Association for Law Placement has found that 48.9% of recent law school graduates receive starting salaries of $75,000 or more, with 24.2% starting with salaries of $130,000 or more.
Below you can see average annual salaries by practice area as reported by the American Bar Association.
| | |
| --- | --- |
| Practice area | Average annual salary |
| Intellectual property law | $155,037 |
| Health care law | $146,590 |
| Real estate | $118,000 |
| Bankruptcy | $113,000 |
| Corporate | $98,244 |
| Criminal defense | $78,500 |
| Personal injury | $73,000 |
| Family and divorce | $71,336 |
| Civil rights | $69,000 |
| Immigration | $62,500 |
What is criminal justice?
Criminal justice is the system of practices and institutions involved in preventing crime as well as apprehending, trying, and rehabilitating criminal offenders. Corrections, law enforcement, the judicial system, and federal and national security are all involved in criminal justice. The field also includes public safety agencies such as fire protection, emergency management, and information security.
Advertisement
The rankings on the our site are wholly objective. Our partners may pay to be featured on some other parts of our site, but we indicate it prominently and unambiguously whenever this is the case. Although we are supported by advertisement, this will never compromise our mission to provide objective data to students.
ONLINE
Top Value. Affordable price.
Get a criminal justice degree from Columbia Southern University, ranked by degreechoices.com as the #2 online school for student return on educational investment.
Find out more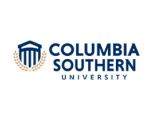 Online
Top ranked
Criminology vs criminal justice
The terms criminal justice and criminology are often used interchangeably, but there are distinct differences.
Criminal justice is concerned with protecting people and delivering justice. Law enforcement, courts, and corrections facilities form the basic components of this system. It also includes rehabilitation agencies and probation or parole departments.
Criminology focuses on the study of the effects of criminal behavior on individuals and society. Criminology focuses on how factors like race, ethnicity, socioeconomic status, or education influence crime and how to successfully rehabilitate offenders.
Criminology
Criminology is the study of why individual commit crimes, how to effectively deal with crime, how society responds, and how to prevent future crimes.
Types of criminal justice degrees
Studying criminal justice can lead to a range of careers, depending on the final level of schooling achieved.
Potential careers with an associate degree in criminal justice include police officer, detentions facility coordinator, security manager, fire investigator, and court officer.
A bachelor's degree in criminal justice can open doors to jobs such as correctional counselor, state trooper, probation officer, and criminal court officer.
Graduates with a master's degree in criminal justice can progress to leadership positions as correctional officer supervisors, emergency management directors, FBI agents, and more.
Graduates with a doctoral degree in criminal justice can enter teaching, research, public policy, or consulting roles across a range of criminal justice organizations.
Criminal justice
Criminal justice includes roles in law enforcement, federal and national security, courts, and correctional facilities. Different levels of criminal justice degrees lead to vastly different careers.
What can you do with a criminal justice degree?
Your interests, level of schooling, and additional training will determine you criminal justice career path. Below we outline the main employment sectors in this field.
Law enforcement
Careers in law enforcement exist at the local, state, and federal levels. They include police officers, sergeants, detectives, and more. Law enforcement officers are frequently first responders in crisis situations.
Corrections
Corrections includes bailiffs and parole, probation, and correctional officers. Educational requirements vary by title, but probation and parole officers usually need at least a bachelor's degree.
Federal and national security
Federal and national security agencies have expanded significantly in response to crises like the War on Drugs and 9/11. DEA agents, FBI agents, CIA analysts, and IT specialists all play important roles in ensuring the safety of Americans.
Courts
Courts are important at all levels of law enforcement. In addition to judges and attorneys, important roles in the judicial system include court administrators, case managers, screening officers, policy development professionals, technology professionals, and interpreters.
Careers in criminal justice
Criminal justice degrees can lead to careers in law enforcement, corrections, the judicial system, and federal and national security.
Highest-paying jobs in criminal justice
As with most professions, jobs that require more schooling tend to be better compensated. Thus the highest-paying jobs in criminal justice are often in academia, but these roles require a doctorate degree. Government roles in agencies like the FBI or CIA follow their own unique payment schedules according to systematized role gradation.
| | | |
| --- | --- | --- |
| Occupation | Average annual salary | Projected job growth (2020-2030) |
| Correctional officers and bailiffs | $47,920 | -7.2% |
| Criminal justice and law enforcement teachers (postsecondary) | $81,730 | 11.2% |
| Emergency management directors | $76,730 | 5.7% |
| Police and detectives | $66,020 | 2.5% |
| Private detective and investigators | $59,380 | 13.1% |
| Probation officers and correctional treatment specialists | $60,250 | 3.8% |
See the Best Criminal Justice graduate programs by state
Law enforcement certification
Each state determines its own requirements for law enforcement and corrections licensing, certification, and training, but all states require a minimum number of training hours.
Future challenges in the criminal justice system
There are several challenges facing the criminal justice system today. Increasing diversity in workforce, community race relations, and domestic terrorism are some examples.
The criminal justice system continues to evolve based on societal needs, new laws, changes to existing laws, and technological advances. The addition of new agencies and organizations, along with evolving ideas on how to respond to criminality in society all have a role in today's justice system.